posted by

cuylerjade
at 10:28am on 20/03/2008 under
lj strike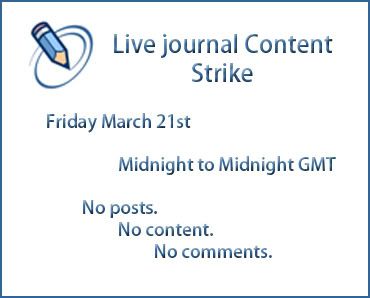 As I'm sure you've heard tons about this already, I won't bore you with the details, other than to say that effective 7:00 tonight until 7:00 tomorrownight I will be on strike.
Not like I'm ever on anyway, but it's the principal of the matter.
If you have questions, I will point you to other people that can explain this much better than I can.
Credit to

zakai_
for the banner and the icon.